Good news for internet users as Tizeti expands services in Ghana
After a successful roll-out of its unlimited internet services in Accra, Ghana, West Africa's pioneer solar-based internet service provider, Tizeti, has announced its expansion into Ghana's Central Region, starting with Kasoa.
The company plans to expand to Osu, Cantonment, Kwabenya, Amasaman and Accra Central areas in the Greater Accra region within the next 12 months. With this move, residents and businesses in Ghana's Central Region will now have access to unlimited, high-speed broadband connectivity from Tizeti.
Announcing the rollout of its new low-cost unlimited internet in the Central Region, Tizeti's Country Manager for Ghana, Lydia Asogwa was enthused that its broadband internet, GhanaWifi, will empower more Ghanaians in the Central Region, stimulate economic activities, and provide unlimited access to affordable and reliable broadband services.
"Despite existing fiber infrastructure, broadband internet in Ghana is still expensive. With our solar-powered telecoms towers, we can reduce the costs of unlimited broadband internet by as much as 50%. We already provide our broadband services in the Greater Accra region, specifically East Legon, Lapaz, Achimota, Dansoman, Ashaley Botwe, Adenta, Madina, Spintex, Nungua, Tema, and Oyarifa and its environs to address the huge demand for reliable internet service. This expansion extends our coverage in Tema, builds on the successes of our early subscribers in Accra, and allows us to expand quickly to provide connectivity to people outside the broadband envelope", she said.
Focused on its commitment to widening digital inclusion in Africa with affordable broadband connectivity, Tizeti has remained focused on improving internet access, especially to underserved locations without fixed broadband connectivity. Tizeti builds brand-new, solar-powered, 4G-capable towers in these cities and leverages the expansive fiber networks built by its partners, including Google Csquared, MainOne, and Facebook, to bring millions of people online, and deliver the life-changing socio-economic opportunities that access to the Internet provides.
Kendall Ananyi, founder and Chief Executive Officer of Tizeti, justifies the move to expand the company's coverage in Ghana, saying "Tizeti was built to tackle poor internet connectivity, not only in West Africa but on the continent as a whole. For the potentially millions of Africans outside the digital divide, who lack access to reliable and uncapped internet access, the results can be dire. Without access, opportunities for empowerment, education, and development are stunted. Our expansion across Ghana is the right step towards driving the adoption of broadband internet in West Africa."
For many countries in Africa, there is still a huge digital divide. This boundary between connected and unconnected translates into clear consequences for employment, education, family and social life, and access to information.
According to the World Wide Web Foundation, ensuring fast internet in Africa will enable billions more to come online, and to take advantage of the life-changing socio-economic opportunities that access to the internet provides.
Companies like Tizeti are playing a significant role in addressing the digital infrastructure deficits in Africa with innovative technology and capabilities, to improve development outcomes for millions of people.


Source link
West Africa Securities Regulators Association in collaboration with SEC to hold 2nd edition of WACMaC
The West Africa Securities Regulators Association (WASRA) in collaboration with the Securities and Exchange Commission of Ghana (SEC) is set to hold the second edition of the West Africa Capital Market Conference (WACMaC).
The event will come off at the Movenpick Ambassador Hotel on May 24 and 25, 2022.
WACMaC is a biennial event that seeks to present the West African region and indeed Africa as a whole the opportunity to address important issues related to the orderly growth and development of the regional and continental capital markets.
This year's event will be held under the theme "Deepening and strengthening capital markets across West Africa through effective regulation."
Senior Manager for International Relations who doubles as the Chairperson of WACMaC, Dorothy Yeboah- Asiamah explained that the conference is "basically to create a platform for the discussion of very important issues relating to the capital market across West Africa."
WACMaC is the flagship programme of the West Africa Securities Regulators Association (WASRA).
The WASRA, established in 2015, is an association of capital market regulatory institutions comprising Nigeria, Ghana and Conseil Regional de L'Epargne Publique et des Marches Financiers (CREPMF) made up of: Mauritania, Senegal, Mali, Guinea Bissau, Cote d'Ivoire, Togo, Burkina Faso, Benin Republic and Niger.
It seeks to foster market integration in the West African sub-region and has a mandate of facilitating cooperation and consultation among Capital Markets in the West African region.
To prudently discuss the theme for this year, specific thematic areas that will be addressed include Access to Finance; Sustainable Finance; Enforcement, Cooperation, and Investor Protection; Investor Education; and Innovative Finance and Technology.
"What we are seeking to do is to enable citizens and market operators in these countries to be able to operate and buy shares and securities in other countries within the subregion. We want to integrate the markets," Director (Head of the Issuers Department) at the Securities and Exchange Commission, Dr Jacob Aidoo noted.
The conference is open to anyone interested in the capital market, investors, financial sector players, etc.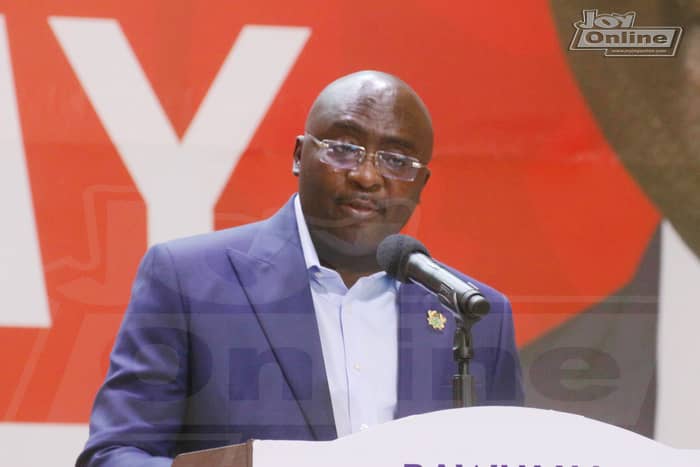 High Profile personalities including his Excellency Vice President Dr Mahamudu Bawumia, Finance Minister, Ken Ofori Atta, Director General for SEC Ghana, Rev Ogbarmey Tetteh, President of ECOWAS commission among others, will be gracing the occasion.
This year's WACMaC is a paid event. It will cost ₵770 for in-person participation and ₵385 for virtual participants.
 "Participants can register online via: https://wacmac21.sec.gov.gh/about-event/. However, if you are unable to register online you can do so at the Movenpick hotel on the day of the event," the woman added.


Source link
Ghana records $4.5bn remittances in 2021, places 2nd in Sub-Saharan Africa – World Bank
Ghana kept its 2nd position as Sub-Saharan Africa country with the largest remittances in 2021, the World Bank Migration and Development Brief has revealed.
The country picked up 5% increase in inflows in 2021 to record $4.5 billion, with more promising oil export prospects. In 2020, remittance inflows into the country stood at $3.6 billion.
Indeed, remittances constituted 5.9% of the country's Gross Domestic Product (GDP), placing it 10th in the region.
Nigeria was ranked 1st in the region, with remittances of $19.2 billion in 2021, about 11.2% increment.
Stronger-performing countries in 2021 included Kenya, enjoying healthy GDP growth (6.7%) but suffering severe drought in its northeast region, which in part served to attract a robust 20% expansion in remittance receipts.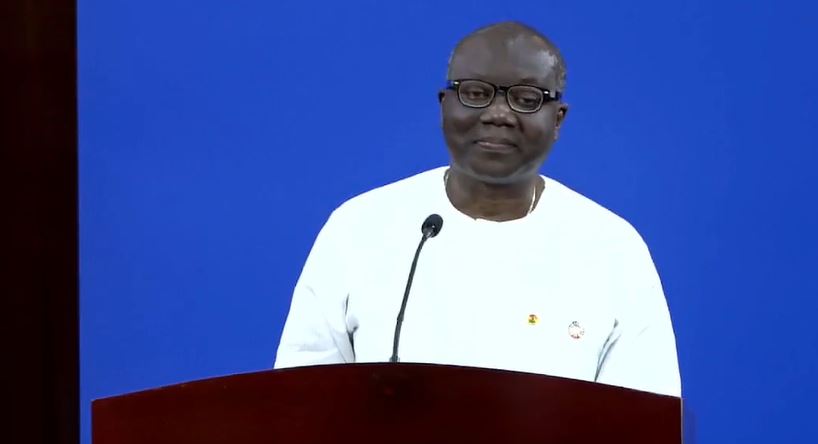 Tanzania's receipts were propelled higher by 60% on the back of increased incidence of COVID-19.
The Gambia enjoyed a 30% upturn grounded in a new government (and new currency), while Mozambique's migrant workforce finally responded with some force (a two-thirds increase in flows to $570 million) to support the hard-hit residents of Cabo Delgado, amid an insurgency against mega liquefied natural gas projects in the region.
Importunately, remittance inflows soared 14.1% to $49 billion in Sub-Saharan Africa during 2021 – more than erasing the falloff of 8.1% recorded in the prior year and representing the strongest gain since 2018.
Factors that supported a return to growth included economic activity in Europe and the United States, which remained firm, and a restoration of recorded inflows to Nigeria, which had slipped by about 28% in 2020 due to increased use of informal channels.
Meanwhile, the report stated that Africa stands as the developing region most exposed to fallout from the Russian invasion of Ukraine, as indirect effects build over time. Most countries—net oil/ food importers—are now facing a steep decline in terms of trade, which is increasing deficits and debt, boosting inflation, and cutting into real incomes and growth.
Remittance costs
The report said Sub-Saharan Africa remains the costliest developing region to which remittances are sent.
Aggregate regional remittance costs averaged 7.8% during the fourth quarter (Q4) 2021. The average cost of remitting $200 from countries in the least expensive corridors amounted to 3.4% in Q4 2021.
In contrast, costs for the most expensive corridors registered 31.5% during the fourth quarter of 2021, an increase of 12.3% from the year earlier.
Though intraregional migrants in Africa comprise more than 70% of all international migration from or within the region, intraregional remittance costs are quite high due to the small quantities of formal flows and utilization of black-market exchange rates. For example, the fee for sending $200 in remittances from Tanzania to neighboring Uganda would cost the Ugandan migrant 29.7%.
Outlook
The report said the uncertainty and risks in the outlook for remittances to Africa (2022–23) are exceptionally high against the background of global conditions affected by the Russian invasion of Ukraine.
The key staple commodity for the region – wheat – gained 24% over the course of 2021 – and an additional 22% since the February 2022 invasion.
Higher oil prices is expected to dominate external accounts for the 36 net oil-importing countries of Sub-Saharan Africa, and expectations of deeper current account deficits and worsening debt positions are widespread, the report added.
But unprecedentedly higher wheat prices may be of greater concern, as they will hurt households disproportionately, especially poorer and urban populations.


Source link
Court adjourns Ghana Mine Workers, Asanko Gold Ghana Limited case of wrongful laying off of over 200 staff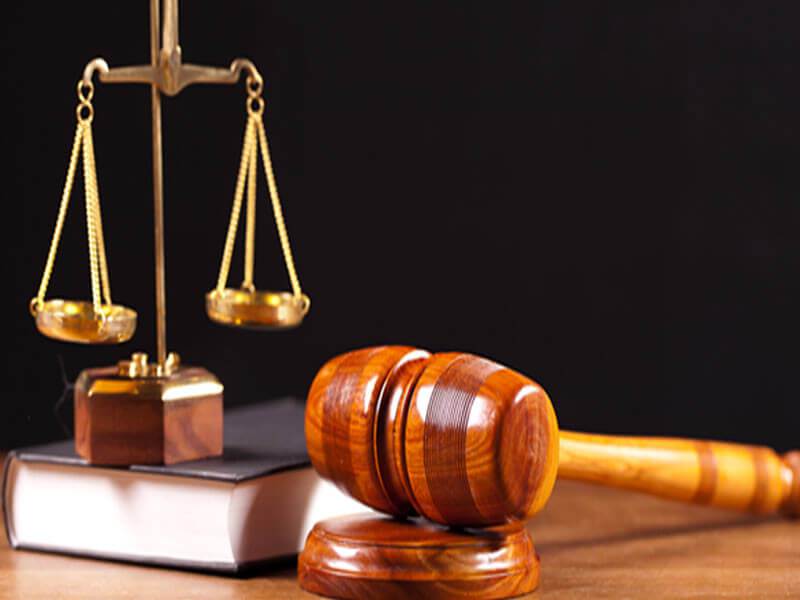 The Amasaman High Court has on Thursday adjourned the case involving 299 Asanko Gold Ghana employees who were sacked without proper compensation.
It was after the counsel of the plaintiff – Asanko Gold Ghana Limited – claimed it had not received any affidavits in opposition to their motion from Ghana Mine Workers Union.
So, the court adjourned the case to be heard on June 1, to afford them opportunity to be served.
The two – Asanko Gold Ghana Limited and The Ghana Mine Workers Union (GMWU) –   are in court over non-adherence to the collective bargaining agreement relating to payment of severance to the laid-off staff who are members of the Ghana Mine Workers Union.
According to the mine workers, the condition of service agreed have not been adhered to by the Asanko Gold, especially, the compensation for severance, for its members.
The Lay-Off
These two hundred and ninety-nine (299) mine workers have been engaged as permanent workers for more than two years in Asanko Gold Ghana Limited.
But unfortunately, early this year, the workers' claim that Asanko Gold Ghana Mine terminated their employment as permanent workers and made contract staff.
This saw their salaries reduced by 40 percent worsening their conditions of service and unfortunately didn't come with agreed severance package in the collective bargaining agreement.
The MoU
A Memorandum of Understanding (MOU) dated February 10, 2022, was signed by the Ghana Mine Workers Union and Asanko Gold Ghana Limited to finalize payments of redundancy compensations to workers affected after Asanko Gold Ghana Limited announced its decision to embark on a redundancy exercise on February 2022.
Under the MOU signed by both parties, paragraph one and ten require that:
1.       "a total of 299 permanent employees will be severed effective 31st March 2022 and paid appropriate redundancy packages in line with their applicable Collective Agreements, inclusive of the one (1) month notice required".
2.       "payment of appropriate compensation due all affected employees shall be paid on or before 31st March 2022".
The Mine Workers Union says the interlocutory injunction was necessary because, despite repeated calls for Asanko Gold Ghana Limited to strictly comply with the relevant provisions of the collective agreement and MoU, the mining company has neglected and bent on violating the agreement without recourse.
In court
The GMWU are worried that upon several meetings with management of Asanko Gold Ghana Limited, they still did not see any changes on the need for the mining company to pay the appropriate severance as agreed and hence their decision to resort to court action.
Counsel for the GMWU further disclosed that Asanko Gold Ghana Limited wanted the case strike out because, according to them, the case was 'premature'.
But the Ghana Mine Workers Union filed an affidavit objecting to that motion.
That was meant to be argued in court on Thursday, but Counsel for Asanko Gold Ghana Limited told the court that the court bailiff is yet to served them with the affidavit and so pleaded for an adjournment.
The presiding judge therefore obliged and adjourned the case to June 1, 2022.


Source link