Chaka Uzondu: On poultry manure and the National Fertiliser Council
An agricultural worker shows a fertilizer before spreading it in a soybean field, near Brasilia, Brazil February 15, 2022. Picture taken February 15, 2022. REUTERS/Adriano Machado
Poultry manure is being promoted by representatives of the Food Ministry (MoFA) and Cocobod. They are encouraging farmers to turn to poultry manure in the face of scare and very expensive inorganic chemical fertilizers.
Then in March this year, the board of the National Fertiliser Council (NFC) was inaugurated. Both are potentially positive developments. It is good that state actors are promoting the use of poultry manure by farmers. It is well known that manures do what synthetic fertilisers cannot do – build soil structure in a sustainable way.
The production of organic fertiliser in Ghana is long overdue. That government has now established a National Fertilizer Council, which suggests, at minimum, that there is a growing impetus for local production of fertiliser.
But there is work to be done by active citizens, including farmers.  The promotion of poultry manure and the inauguration of a Council also highlight important issues for critical discussion and action.
Does the recent promotion of poultry manure by different state actors signal a fundamental shift away from the promotion of the use of synthetic fertiliser by the Ministry of Food and Agriculture (MoFA )?  Is there a growing realisation that for Ghana's agriculture to be not only "productive" in the reductionist yield per hectare sense, but to be sustainable, especially in the context of climate change, there must be a greater focus on increasing soil health? Manures and compost, not synthetic fertiliser, no matter how "scientifically" designed or applied, will always be better for soil structure and health.
If there is a national move away from synthetic fertilizer, some may ask: "is there enough manure?" There are more important questions to ask, such as; other than manure how else can we build soil health and fertility?  And are farmers utilising important practices –e.g. green manures, nitrogen-fixing crops, and the integration of crop cultivation with animal rearing– extensively enough on farms, especially large-scale commercial farms?
 Given the hike in synthetic fertilizer prices, policymakers need alternatives and they want them now. Poultry manure can potentially contribute to soil health and fertility, but it is not enough.
Here comes the Fertiliser Council and plans for a fertilizer producing company. Questions should be asked. Is the National Fertilizer Council designed to promote local organic fertiliser production by Ghanaian-owned companies? Are there any actual smallholder farmers on the newly inaugurated board of the Council? Why do its board members include a representative from YaraGhana, a subsidiary of Yara, the Norwegian multinational corporation, which is one of the world's biggest producers of synthetic fertilizer?
If MoFA remains wedded to promoting industrial agriculture, then there will not be a lasting commitment to the use of manure and organic fertilizers. The call for the use of manure will be only a measure for desperate times. Indeed, a representative of Yara and fertilizer importers are on the board of the Council, suggesting that promoting local production of synthetic fertilisers is likely to be its primary focus. And surely, since Ghana is an oil-producing company, there will be many who will see Ghana producing synthetic fertilizers as a good thing. Synthetic fertilizers are after all a by-product of fossil fuel, so Ghana's production of it might seem a logical step in the right direction. But to choose this path requires that we forget that synthetic fertilizers are a major producer of greenhouse gases (GHGs) and thus a major contributor to climate change.
Transformation of the agriculture sector is necessary. However, transformation cannot be based on an agriculture system dependent on synthetic fertilizers. These cause too much land degradation and pollution. Ghana needs an agriculture and food system that provides nutritious food, creates quality jobs, and has no (or at least minimal) negative impact on the environment.
In the face of shortages of chemical fertilizers, these are four steps to be implemented now: (1)provide substantive cash rewards to existing agroecological and organic farmers to help them scale up production; (2) develop a farm-to-markets transportation support system to facilitate farmers getting food to markets at fair prices to farmers as well as minimize post-harvest losses and (3) support farmer organised seed sharing systems and (4) establish an incentive scheme for farmers interested in transforming their farm with agroecology (with explicit criteria for practices such as utilising green manures). See, for example, a recent initiative by the UK government in its response to the global fertilizer price hikes.
 These recommendations are not quick fixes. There are no shortcuts. It is time to rethink our entire food system and begin changing it so that we have adequate nutritious and quality food for all and smallholder farmers thrive. It is time for food sovereignty.
*****
Chaka Uzondu (PhD) is a researcher and policy analyst. His writings cover topics ranging from agroecology, climate change, economic justice, food sovereignty, health, housing, political ecology/economy, and water, sanitation, and hygiene (WASH).


Source link
We are committed to investing more in Ghana – MTN Group CEO
MTN has given the firm assurance of investing more in Ghana despite the current economic environment. Speaking at a media engagement in Accra, visiting Group Chief Executive of MTN, Ralph Mupita noted that they have taken this decision because of the role of Ghana in the group and returns on its investments.
He added that "we want to have a sustained investment program so that in a market like Ghana, every Ghanaian has the capacity to enjoy the benefits of modern connected life and we are not changing view."
"So if we are true to that vision, then we must sustain the CAPEX and therefore we are not going to review that commitment when it comes to investment in Ghana," he explained.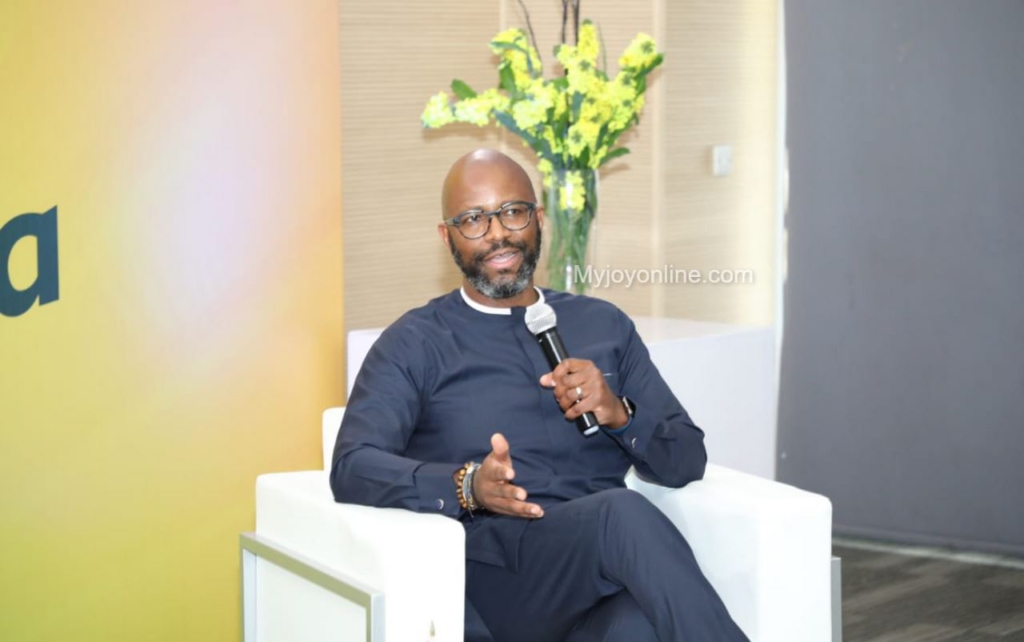 There are fears that due to the current challenges facing the economy which have resulted in inflation hitting a record 23.6 percent in April and increasing taxes on the company's operations, MTN might have reviewed its Capital Expenditure.    
But the Group Chief Executive of MTN, noted that it is committed to aligning itself to programme like the Ghana Cares initiative by the government of Ghana.
MTN and the E-Levy
On the tax on Electronic Transfers popularly known as E-Levy, the Group Chief Executive noted that, for now, MTN sees it as burden-sharing with Government in terms of addressing the current challenges facing the economy.
Some were also looking forward to seeing whether the introduction of the tax has affected MTN.
Mr Mupita, however, noted that it will only be able to give accurate data on these matters in six months' time.
Localization of MTN 
The Group Chief Executive of MTN noted that they are committed to increasing the stake that Ghanaians can hold when it comes to the issued shares of MTN Ghana.
MTN, in 2018, started with about 12.5 percent of the issued shares to the public
"It currently stands at around 23.7 percent and we are looking at about 30 percent and we have made a lot of progress on that, 30 is the target and that is the commitment as Group."
The Group CEO added that as a company "we want more and more Ghanaians to enjoy and participate in the economic success of Ghanaians and the business."


Source link
We'll be in 'dumsor' if new capacity generation contract is not signed within 4 years – Kweku Awotwi
Board Chairman of United Bank for Africa (UBA)-Ghana and former Volta River Authority CEO has urged the government to sign a new power generation agreement to prevent possible power crises and outages.
Kweku Andoh Awotwi said this must be done in the next three to four years.
He disclosed that the country has a total installed capacity of 5,000 megawatts, of which he said only 4,000 are available.
The former Volta River Authority (VRA) Chief Executive Officer (CEO) made this known on the second edition of the Joy Change-Speakers Series on Saturday, May 21.
According to him, the country uses 150 to 200 megawatts yearly and for that matter, a new generation capacity contract needs to be signed.
"Lately, many people have been complaining that there is dumsor; even though really, there isn't any dumsor in the transmission and distribution space. Then, of course the SEOs have also presented tariff increases of over 100% in certain cases but what I found this week was a headline that said the head of the IPPs is saying they are owed close a billion-dollar."
"So you ask yourself; things are okay, Ghana has an installed capacity of over 5,000 megawatts but if you look through the reports, only about 4,000 is available, and already, we are using somewhere between 150 and 200 megawatts a year in terms of using up that capacity that we have.
"What that means is that, in three to four years' time, we will be over 4,000 megawatts and if we don't sign new capacity, we will get the dumsor that we are all so worried about," he warned.
The Institute for Energy Security (IES) has also made a similar call.
According to the IES, a careful study of the current generation capacity shows that demand for power will soon overtake supply, creating a shortfall.
"The existing generation capacity we have is less than 4,500 megawatts and going forward, demand will increase yet installed capacity as we see will be the same until it is upped with some form of urgency," the Executive Director of IES, Nana Amoasi VII said in a JoyNews interview.
Meanwhile, the Deputy Energy Minister, Andrew Egyapa Mercer, has dismissed suggestions the country may be returning to the days of erratic power supply anytime soon.
The Deputy Energy Minister explained that the government has engaged Independent Power Producers (IPPs) for additional power capacity to be added to the current power generation efforts.
"I do not foresee that we are going to have dumsor anytime soon. I do not foresee that the conversations that are actually ongoing today will lead to dumsor anytime within the foreseeable future.
"As I indicated, the Energy Commission has a demand forecast system that projects additional power generation that the government from time to time ought to add to the generation mix," he also said in a JoyNews interview.


Source link
Mobile Money transactions register 9.99% year-on-year growth in 4-months of 2022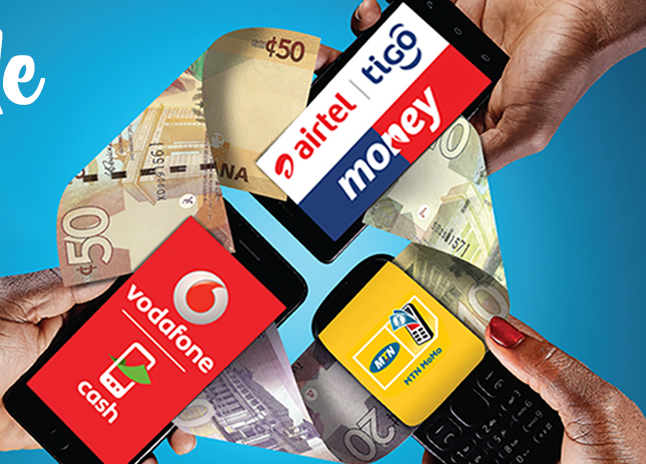 Mobile Money transactions recorded 9.99% year-on-year growth to ¢331.2 billion in the first four months of 2022.
However, in the first four months of 2021, Mobile Money transactions stood at ¢301.1 billion.
According to data from the Bank of Ghana, transactions via Mobile Money grew consecutively until April 2022 when it dipped slightly.
The Electronic Transaction Levy (E-levy) was implemented from May 1st, 2022 and that could have accounted for the slight dip in the April 2022 number.
However, it's early days to determine whether the implementation of the E-levy will significantly affect Mobile Money Transactions or not.
The Mobile Money transactions in the first four months of this year were January 2022 (¢76.2bn), February 2022 (¢76.8bn), March 2022 (¢90.5bn) and April 2022 (¢87.7bn).
Comparatively to the same period in 2021, Mobile Money transactions were estimated at January 2021 (¢67.1 billion), February 2021 (¢67.9 billion), March 2021 (¢82.3 billion) and April 2021 (¢83.8 billion).
During the whole of 2021 even with the announcement of E-levy, there were month-on-month fluctuations in Mobile Money transactions.
In terms of Mobile Money Interoperability, ¢10.51 billion were recorded in the first four months of 2022. This is compared with ¢4.59 billion during the same period in 2021.
Undoubtedly, Mobile Money remained the biggest payment solution in the country with an estimated ¢905.1 billion transactions recorded in 2021.
According to data from the Bank of Ghana, the value of mobile money transactions in January, February, March, April, May, June, July, August, September, October, November and December 2021 were estimated at ¢67.1 billion, ¢67.9 billion, ¢82.3 billion, ¢83.8 billion, ¢86.5 billion, ¢89.1 billion,


Source link