GOIL donates 50 hospital beds to 37 Military Hospital
Group CEO/MD of GOIL, Kwame Osei Prempeh (left), handing over the beds to the Commanding Officer of the 37 Military Hospital, Brigadier General Azumah Bugri, whilst other officers look on
Ghana Oil Company Limited (GOIL) has donated 50 beds to the Pediatric ward of the 37 Military Hospital in Accra.
The beds, valued at ¢250, 000 would help improve health care provision at the Pediatric Ward of the hospital.
Presenting the beds, Group Chief Executive and Managing Director, Kwame Osei-Prempeh, said GOIL will continue to support the government to provide assistance to health facilities to ensure that the safety and wellbeing of people are guaranteed.
He assured  the company will remain committed to its Corporate Social Responsibility by assisting health care institutions in the country improve their operations and health care delivery, and implored the hospital administration to take good care of the beds .
He appealed to Ghanaians to always patronise GOIL's fuel products especially the low sulphur content Diesel XP and Super XP RON 95.
Receiving the donation on behalf of the hospital, the Commanding Officer of the 37 Military Hospital, Brigadier General Azumah Bugri expressed gratitude to GOIL and affirmed that the donation will aid the hospital in providing better services to patients.
Present at the ceremony were Board Member of GOIL, Madam Angela Forson;  the  Chief Nursing Officer, Colonel Francisca Aba Amakyi; Chief Nursing Officer- Clinical, Colonel Patience Owusu Aidoo; Chief Nursing Officer- Administration, Colonel Rahinatu Alando; Officer in Charge- Pediatrics, Dr Emmanuel Abbey Quaye, Administrative Officer-General, Lt Col Alex Abiti and other  hospital  officials.   
.


Source link
Money Lab: Ways to monitor your brokerage account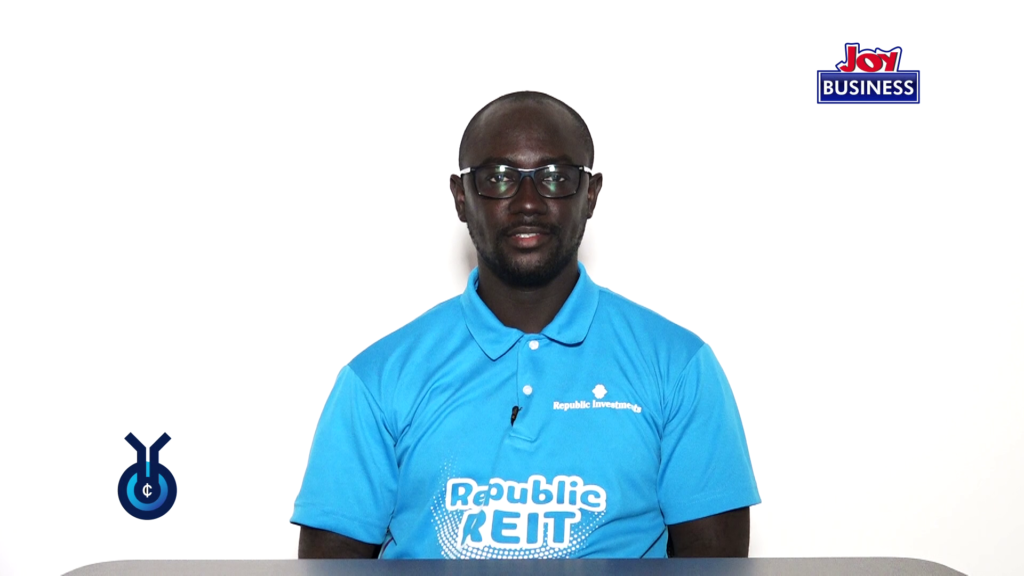 As we learned in previous episodes, a brokerage account can be described as an account opened by an investor with a brokerage firm or company through which all transactions such as cash deposits and withdrawals, trades and transfers will be effected.
Today, we will learn how to monitor a brokerage account. Stay tuned:


Source link
Restoring the environment takes intentional actions – Alltech CEO implores
Dr. Mark Lyons, president and CEO of Alltech, speaking at the Alltech ONE Conference
President and CEO of Alltech, Dr Mark Lyons, has highlighted agriculture's role in saving the planet.
Speaking at the Alltech ONE Conference in Lexington, Kentucky, he said, "the reducing is not enough; we have to do something different.
"Our belief is that agriculture has the greatest potential to positively influence the future of our planet, to provide nutrition for all and to help rural communities thrive and replenish our planet's resources."
He observed that governments and companies' reduction and continuous commitments will not get the world where it needs to go.
"…the reductions, the commitments, the governments and companies make, that is not going to get us where we need to go.
"We need to have intentional action to restore our environment. We have to think of ways of lowering environmental impact and at the same time we can provide enough of that nutrition that this growing planet is going to require", he explained.
According to Dr Lyons, progress and doing something different should involve cultivating economic opportunities through this.
"I think that the negative message of doing less, not being able to have economic, entrepreneurial and even intellectual opportunities… that is not a path forward as we see it.
"We have to think of ways where we can truly capture what is being released (carbon), I think this is going to be the most exciting and the biggest economic opportunity that is going to exist in agriculture for the future", he added, "How do we create carbon capture in a transformative way".
The ONE Conference is Alltech's flagship event which continues to be an invaluable industry resource, providing innovative ideas, inspiration and motivation through world-class speakers and unmatched content.
This year's event welcomed nearly 2,000 international delegates to downtown Lexington in the USA, with an additional 5,000 participating virtually after two years of holding the event virtually.
Dr Mark Lyons, who welcomed delegates challenged them to think about what comes next as we look toward the future. 
"It's been almost 1,100 days since we were last together and certainly, we know a tremendous amount has changed — from social turmoil to a global pandemic and beyond," Lyons said.
"What is this all telling us? What can we step back and think about in terms of how we progress forward?".


Source link
Alltech honours international agricultural journalists during annual ONE Conference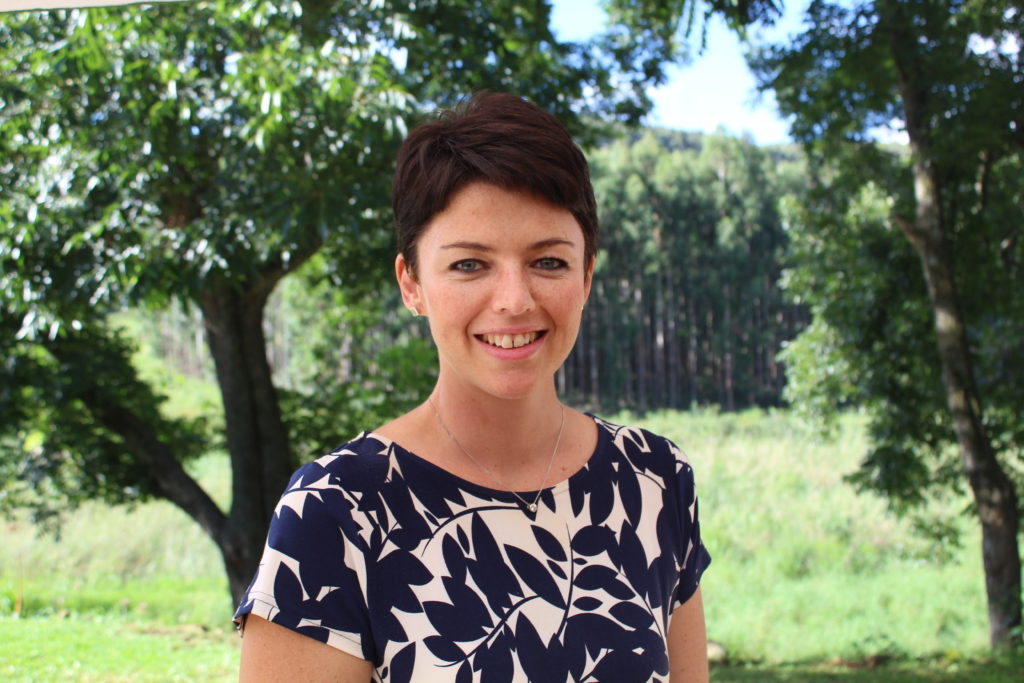 Lindi Botha 2022 IFAJ–Alltech International Award for Leadership in Agricultural Journalism
Several international agricultural journalists have been honoured for their excellence and leadership in sharing agriculture stories.
This was during the 38th annual Alltech ONE Conference (ONE) in Lexington, Kentucky, where organisers hosted 65 journalists from over 20 countries.
Over 213 journalists were in attendance virtually, representing nearly 35 countries.
"Compelling, fact-based communication has never been more important for society, especially for agriculture," said Dr Mark Lyons, president and CEO of Alltech.
"No other business sector is as integral to planetary health. The stories of agriculture production, industry innovations and sustainability efforts must not only be told but told well, which underscores the importance of the work of agricultural media."
In partnership with the International Federation of Agricultural Journalists (IFAJ), Alltech announced Lindi Botha of South Africa as the recipient of the 2022 IFAJ–Alltech International Award for Leadership in Agricultural Journalism.
This recognition honours Alltech's late founder, Dr Pearse Lyons, who was a passionate storyteller with great respect for agricultural journalists.
Botha is an agricultural journalist and communications specialist and serves as the deputy chairperson of Agricultural Writers South Africa.
She has an unrelenting passion for agriculture and for writing stories that serve to enhance the sector and arm farmers with the knowledge they need to succeed in these times of political, climatic and economic uncertainty.
"The fast pace at which the agricultural landscape is changing necessitates an increased awareness to ensure that journalists are up to date with the latest trends and technology, and Botha prides herself on effectively and timeously communicating these advancements to farmers.
"A core focus of her work is communicating success stories within agriculture and ensuring that the sector is seen as a positive contributor to social change and economic upliftment. Alltech is also proud to partner with the Latin American and Caribbean Network of Agricultural Communicators (Red CALC)," Dr Lyons said.
The ninth annual Innovation and Quality Awards in Agricultural Journalism were presented to Sofia Neumann of Chile and Nicolás Gómez Bernal of Ecuador.
Neumann's winning article, entitled '5 Chilean innovations that will impact the agricultural industry,' was published in Chile's Financial Journal and addressed the impact of the adoption of research and development in the fruit sector of Chile. 
"Neumann highlights how the country has positioned itself as the main fruit exporter in the Southern Hemisphere with advances in areas such as breeding technologies, the automation of labour and fruit processing. Today's biggest challenge is the transfer of knowledge to medium and smallholder farmers," he said.
Gómez Bernal's award-winning report, "RAZA 4 joins Latin American countries in defence of their plantations," published in the newspaper El Productor de Ecuador, focuses on the banana industry as the first export area of many Latin American countries.
However, the new Fusarium fungus, known as Tropical Race 4, could directly affect this sector. As such, different regional agencies and governments have begun taking proactive steps to help prevent the spread of this plague.
The IFAJ–Alltech International Award for Leadership in Agricultural Journalism and the Red CALC Innovation and Quality Award in Agricultural Journalism align with Alltech's vision of Working Together for a Planet of Plenty, in which a world of abundance is made possible through the adoption of new technologies, better farm management practices and human ingenuity within agriculture.
The Alltech president said they are proud to partner with these organisations and to support the mentorship and education of these communicators, who connect agriculture to a global audience and share the stories of agriculture through balanced, independent, evidence-based information.
"IFAJ and Red CALC share our commitment to supporting journalists who give a voice to the farmers and producers, the innovators and change-makers, and the scientists and scholars all working toward a Planet of Plenty," said Lyons.
"On behalf of Alltech, I congratulate Lindi Botha, Sofia Neumann and Nicolás Gómez Bernal as the well-deserving recipients of these awards."


Source link