Inside Julia Roberts's eclectic real estate portfolio
The main residence of Julia Roberts and her family is in Malibu.Photo: Theo Wargo/Getty Images for STARZ
Fans have been watching Julia Roberts and her megawatt smile light up movie screens across the U.S. and beyond for decades now.
And during her storied career, the A-list actor has bought and sold properties in New York City; San Francisco; Taos, New Mexico; in the Hawaiian islands Maui and Kauai; and many other places. The Steel Magnolias star is notoriously private about her personal life, so it's likely that she and her husband Danny Moder own more properties than what is known to the general public.
Still, the homes that fans are privy to reveal an eclectic and elevated aesthetic, not unlike Roberts's prolific movie career. Below are just a few of the places that the Hollywood icon has called home.
1990
When Roberts was engaged to Kiefer Sutherland back in 1990, the pair purchased an idyllic lakeside property in Whitefish, Montana, known as Goldenbear Ranch. It was reportedly built as a wedding gift to Roberts from Sutherland, but they called it quits on their relationship just two years later and never made it down the aisle. It's unknown how long the couple retained the ranch, but the place was listed in 2016 after undergoing extensive renovations by the then owners. At the time of the listing, the property measured 5.5 acres and included a rustic five-bedroom home, a nine-hole disc golf course, a deepwater dock, a pebble beach, a two-bedroom guesthouse, and a boathouse with a full kitchen and rooftop terrace.
1993
Roberts then purchased a penthouse in New York City's exclusive Gramercy Park neighborhood, which she ended up renting out. Though not much is known about the unit, listings reveal that the building was constructed in the early 1900s and renovated in the 1980s. According to StreetEasy, all units have high ceilings and airy, loft-like spaces, and most have wood-burning fireplaces, as well as unmatched views of and access to Gramercy Park, the city's only private park.
1990s
One of Roberts's most well-known homes is her sprawling ranch in Taos, New Mexico. The Erin Brockovich actor bought the 32-acre property, located near the community of Arroyo Seco, sometime in the '90s and has maintained it as a second home ever since. Though it is unclear how much she paid for the land back in the day, Forbes reported that the ranch was worth about $2.5 million in 2008, meaning it is likely worth many times that now. Roberts's Taos ranch is probably best known as the spot where she and Moder got married on July 4, 2002. The couple and their three kids often spend time in the Southwest, and locals apparently bump into Roberts at the grocery store and Target rather frequently. And fun fact: Roberts bought the home from none other than former Secretary of Defense Donald Rumsfeld.
2003
Roberts and Moder purchased their first of several Malibu properties a year after their wedding. Their first impressive compound in the seaside city is perched atop a bluff overlooking the Pacific, and it cost the newlyweds $9.5 million. Aerial photos of the home show multiple buildings connected by a brick-laid motor court, an inner courtyard, and wide grassy lawns, with plenty of decks and shaded outdoor spaces. There are also reportedly numerous solar panels that help to power the eco-friendly home and a secluded beach just a short walk away. The family uses this spot as their primary home.
2010
A few years later, the couple established roots on the East Coast with the purchase of a three-bedroom, three-bathroom, $3.845-million penthouse in NYC's Greenwich Village neighborhood. Though details of the unit are scant, what is known is that it features a spacious terrace with stunning views of the city and a wood-burning fireplace in the living room. The couple held onto the Greenwich Village home for about five years before listing it for $4.5 million in 2015. It sold for $5.35 million that same year.
2011
Roberts and Moder next set their sights on Hawaii, purchasing a $13-million parcel of land offering more than 200 feet of beach along Kauai's Hanalei Bay. The two-acre property was historically part of a sugar plantation. The five-bedroom main house measured about 3,800 square feet and was originally built in the 1940s, with views of both the sea and the mountains. Images from inside the home reveal wood-beamed ceilings and large picture windows, with plenty of covered outdoor areas for enjoying the ocean breeze. The couple listed the property for $29.85 million in 2015, but after failing to secure a buyer, they lowered the asking price substantially to $19.5 million. They ultimately sold it for $16.2 million in 2016.
2016
The same year they sold their Hawaii estate, Roberts and Moder added to their Malibu holdings with the purchase of a three-bedroom and two-bathroom home right across the street from their main Malibu compound. At the time, there were conflicting reports about how much the couple paid for the property, but suffice it to say that they put down around $7 million for the pad. The deal happened off-market and through a trust, so not much is known about the ranch-style house except that it sits on approximately one acre and features gardens and a riding ring. They quietly sold the property for $8 million in 2020.
2017
The next year, the couple snapped up a three-bedroom, one-bathroom cottage on Malibu's Point Dume for $3.9 million. The property was considerably more modest than either of their other two Malibu homes, but speculation was that the pair purchased it as an investment property.
2020
Just before the pandemic, Roberts and Moder caused a buzz when they bought a century-old Victorian-style home in San Francisco for $8.3 million. The property was designed by Sylvain Schnaittacher and was later renovated by John Wheatman, and it measures approximately 6,200 square feet, with five bedrooms and four bathrooms spread out across five floors. There are brick fireplaces, built-in shelves, coffered ceilings, and bay windows of course. The kitchen features olive-colored custom cabinetry and a long banquette-style breakfast bar. The top floor, where the main suite is located, boasts a skylight that lets in plenty of natural light, perfect for a couple who has clearly sought sunshine in every home they own.


Source link
Mobile Money transactions register 9.99% year-on-year growth in 4-months of 2022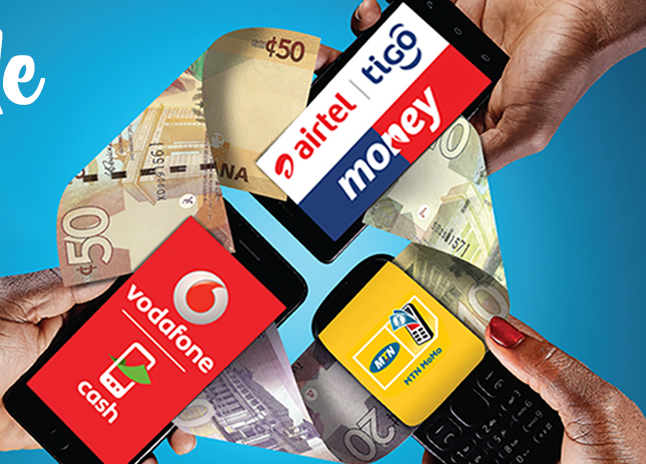 Mobile Money transactions recorded 9.99% year-on-year growth to ¢331.2 billion in the first four months of 2022.
However, in the first four months of 2021, Mobile Money transactions stood at ¢301.1 billion.
According to data from the Bank of Ghana, transactions via Mobile Money grew consecutively until April 2022 when it dipped slightly.
The Electronic Transaction Levy (E-levy) was implemented from May 1st, 2022 and that could have accounted for the slight dip in the April 2022 number.
However, it's early days to determine whether the implementation of the E-levy will significantly affect Mobile Money Transactions or not.
The Mobile Money transactions in the first four months of this year were January 2022 (¢76.2bn), February 2022 (¢76.8bn), March 2022 (¢90.5bn) and April 2022 (¢87.7bn).
Comparatively to the same period in 2021, Mobile Money transactions were estimated at January 2021 (¢67.1 billion), February 2021 (¢67.9 billion), March 2021 (¢82.3 billion) and April 2021 (¢83.8 billion).
During the whole of 2021 even with the announcement of E-levy, there were month-on-month fluctuations in Mobile Money transactions.
In terms of Mobile Money Interoperability, ¢10.51 billion were recorded in the first four months of 2022. This is compared with ¢4.59 billion during the same period in 2021.
Undoubtedly, Mobile Money remained the biggest payment solution in the country with an estimated ¢905.1 billion transactions recorded in 2021.
According to data from the Bank of Ghana, the value of mobile money transactions in January, February, March, April, May, June, July, August, September, October, November and December 2021 were estimated at ¢67.1 billion, ¢67.9 billion, ¢82.3 billion, ¢83.8 billion, ¢86.5 billion, ¢89.1 billion,


Source link
Average lending rate rises to 21.6% in April 2022 – BoG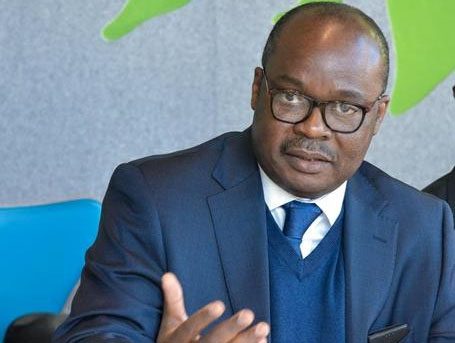 Average lending rate of commercial banks rose to 21.6% in April 2022, from 20.57% in March 2022, the Bank of Ghana has disclosed.
This is equivalent to 1.8% interest on loans per month.
However, the average lending rate varies among the banks and the respective sectors.
For instance, some banks will offer loans as low as 17% per annum, whilst others will charge rates as high as 29%. Overall, it will depend on the risk profile of the customers.
Again, some perceive lending to the agriculture and construction sectors as riskier, and therefore credit to these sectors are expensive.
According to the BoG Summary of Economic and Financial Data, cost of loans have been rising but marginally due to increasing inflation rate and other factors.
It rose from 20.16% in January 2022 to 20.52% in February 2022.
But average lending rate fluctuated in the first quarter of the year, and then fell consecutively till December 2021.
In January 2021, average lending rate stood at 20.97%, but shot up marginally to 21.02% in February 2021, and then fell to 20.96% in March 2021. After that it consistently dropped to 20.04% in December 2021 and later rose in January 2022.
But with the expected increase in the policy rate once again from its current 17%, lending rate is expected to go up further.
The Bank of Ghana will however hope the monetary policy measures to be announced on Monday May 23, 2022, will help bring down the rising inflation rate and consequently help reduce cost of borrowing going forward.


Source link
Ghana's public debt hits ¢391bn as of quarter 1, 2022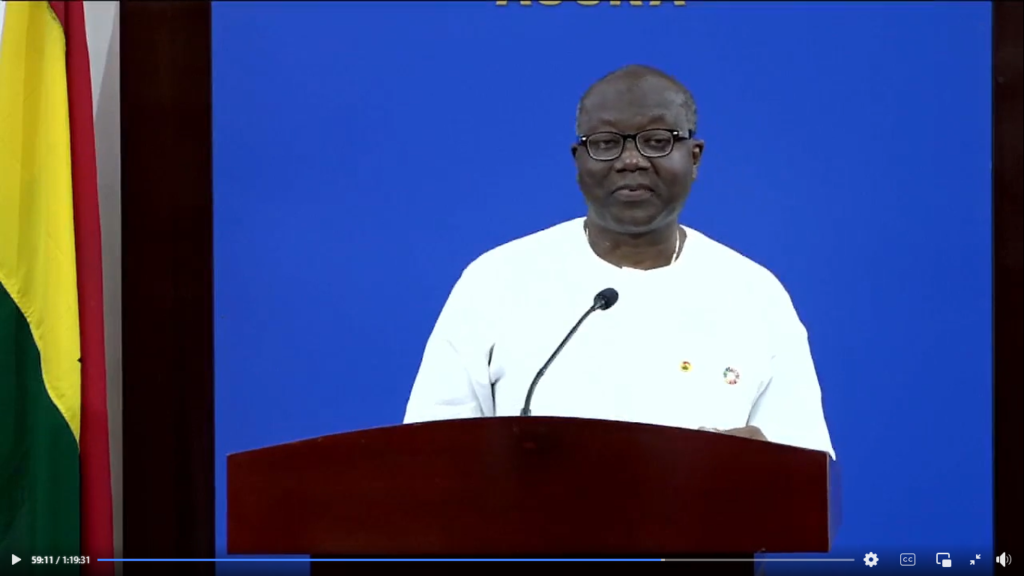 Ghana's public debt stock remarkably shot up by ¢40.1 billion to ¢391.9 billion as of the end of March, 2022, the Summary of Economic and Financial Data by the Bank of Ghana has revealed.
The increase in the debt is due to largely exchange rate fluctuation and to some extent borrowings from the domestic market. In the first quarter of 2022, the cedi assumed a free fall to the dollar, but its depreciation was halted in April 2022, following monetary measures by the Bank of Ghana.
However, in relation to the Gross Domestic Product of the country, the debt was estimated at 78%. This is slightly lower than the 80% recorded in December 2021.
According to the figures, the debt inched up by ¢20.5 billion in January 2022 and subsequently ¢19.7 billion in February 2022.
In terms of the domestic debt, it went up by ¢8 billion in the first quarter of 2022 to ¢189.9 billion in March 2021. This is equivalent to 37.8% of GDP.
Also, the external component of the total public debt shot up to $28.4 billion (¢201.9 billion) in March 2022, from $28.1 billion in December 2021. From the figures, clearly one can deduce that there were no borrowings from the external front in the first quarter of this year.
The debt-to-GDP ratio of the external debt is however approximately 40.2% of GDP.
The cedi component shot up by ¢31.9 billion in the first three months of 2022, primarily due to the decline in the value of the cedi to dollar during the period.
On the other hand, the financial sector resolution bond went down to ¢14.6 billion in March 2022, from ¢14.9 billion recorded in December 2021. This is equivalent to 2.9% of GDP.


Source link