WACCI hosts emergency meeting on food and nutrition security
 The West Africa Centre for Crop Improvement (WACCI) at the University of Ghana will from tomorrow Friday host an emergency consultative meeting to deliberate on food and nutrition security in the country.
The meeting from April 22-24 will develop a document that makes a compelling case for investments in the value chains of Africa's major staple crops.
The document will encourage investments in these crops to help ensure food security and socio-economic development in Ghana, and on the continent generally. Rice, maize, soybean, cowpea, cassava, and tomato are the major crops that the deliberations will center on.
Speaking at a pre-meeting briefing, WACCI's Founding Director, Prof. Eric Danquah observed that "Ghana needs an independent instructive document informed by evidence and foresight to chart a new path in its agricultural development for the future of food and nutrition security."
He said that judging from global developments like the Russia – Ukraine war and the Covid-19 pandemic, the world faces imminent hunger and called for urgent action from governments and other actors in the agricultural space. 
He said these global developments are also a warning that no nation should continue to rely on food imports.
The meeting will bring together key agricultural sector actors from a number of institutions including the Ghana Incentive – Based Risk – Sharing System for Agricultural Lending (GRISAL), Crop Research Institute of the Council for Scientific and Industrial Research (CSIR), Directorate of Crop Services of the Ministry for Food and Agriculture, Tree Crop Development Authority, School of Agriculture and Institute for Social, Statistical and Economic Research (ISSER) at the University of Ghana, among others. 
Prof Danquah who is also the 2018 Laureate and GCHERA World Agriculture Prize winner, said the billions of dollars spent on importation of agricultural products into the country is uncalled for.
"Importing seed, feed, food, and raw materials when it comes to foods like cassava is wasteful and not strategic. Such money could be used in other important areas of the economy for sustainable development if the government prioritizes smart investments in agriculture, science, technology, and innovation," he observed.
He said, "there is the need for sustainable intensification in the agricultural space driven by home grown genetic innovation for self sufficiency in the staple crops that feed the people of Africa."
Prof Danquah said Ghana now has a number of modern plant breeders trained at WACCI who can drive genetic innovation to grow agribusinesses. WACCI is a notable World Bank Africa Centre of Excellence for Agricultural Innovation and Entrepreneurship at the University of Ghana that trains plant breeders at the PhD level. Prof. Danquah expressed confidence the upcoming meeting will come up with major recommendations which will inform policy change for investments in agriculture.


Source link
GITFiC 2022 to focus on efficient mobile money penetration in Africa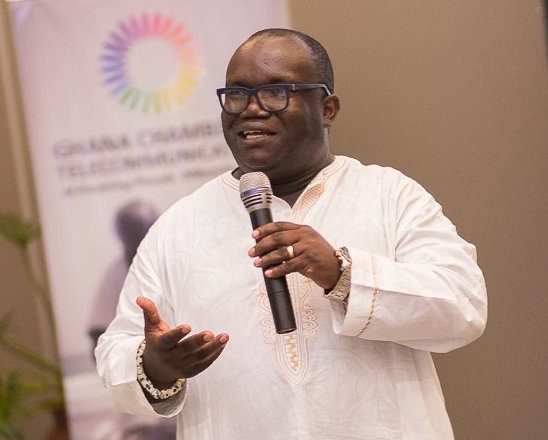 With the growth of mobile money and electronic money transfers, stakeholders in the sector are poised to discuss its challenges and new methods to enhance its efficiency at the 6th Ghana International Trade and Finance Conference (GITFiC).
The event which will take place again in Accra, on 23rd and 24th May, 2022 will have the Chief Executive of the Ghana Telecommunications Chamber, Dr. Ing. Ken Ashigbey as its Chief Executive
GITFiC 2022 seeks to update the evidence base of what is currently available in terms of reviewing the African Continental Free Trade Area (AfCFTA), data on digital trade, and in doing so, identifying potential options for estimating the value of cross border payment & settlement given the current data gaps.
The 6th Conference will, this year, consolidate the conversation from the 5th Conference on the AfCFTA and the Role of Local Governance in helping with extensive sensitisation, education, and preparing the minds of the business communities within the Metropolitan, Municipal, and District localities.
 The Vice President of VISA, MasterCard, Swift's Senior Country Director for Western Africa, Chief Executive of Ghana Chamber of Telecommunications, Chief Executive of the Association of Micro-finance Institutions in Kenya, and the Regional Head of Société Général in West Africa based in Abidjan makes up the first panel on day one for discussion.
The theme is "Towards an Effective and Efficient Mobile Money Transactional Penetrations in Africa; A Catalyst to solving Cross Border Payment & Settlement, an Anticipated-Barrier within the AfCFTA; – The Role of Financial Regulators and Stakeholders".
The second day of the conference christened; the Trade Minister's Panel, will see some selected Trade Ministers within the continent joining the conclave.
The final panel discussion on day 2 is on the theme "Leveraging on the pillars of Trade-Finance – A catalyst for Industrial Growth and Acceleration Post Pandemic; the Role of Payment, Financing, Risk Mitigation, and Access to Information".
This panel will seek to address current woes facing industries due to the prolonged restrictions on the COVID-19 pandemic, the ongoing conflict in Ukraine, and the post pandemic – the available finance options for industry.
The Vice President of the ECOWAS Bank for Investment and Development, the Head of Trade Finance at the African Development Bank, the Ivorian President of the Chamber of Commerce and Industry, and the Special Advisor to the Ivorian President of the Federation of SMEs comprise the third panel.


Source link
Akufo-Addo urges African countries to work together and fully utilise AfCFTA
President Nana Akufo-Addo has urged African countries to integrate more closely through competitive business, political cooperation, and investment to establish an African Beyond Aid agenda. According to him, African countries should make the most of the African Continental Free Trade Area (AfCFTA) by adding value to their resources before exporting them, in order to accrue more revenue.
Speaking at the Academy of African Business and Development's 22nd Annual Conference, President Akufo Addo said African economies can be transformed through value added industrialisation.
"African countries need to work more closely, deeply and competitively through trade to enhance initiatives. Together, we need to build our continent and hold each other up."
"That's the only way we can grow organically", he added.
He also called on African countries to double their efforts to develop in a sustainable manner and take responsibility for its sustainable growth.
He claimed that while Africa was the richest continent in the planet, the vast majority of its people were the poorest.
The president commended the University of Professional Studies, Accra (UPSA), through the agency of OPSA for hosting the annual Academy of African Business and Development conference.
Simon Sigue, President of the Academy of African Business and Development, argued that Africa's intra-trade activity should be expanded to improve economies.
"Africa's economy is growing. When you look at it you could see, but we need to have a connection to build each other together", he stated
The AABD annual conferences aim at facilitating multi-disciplinary research by stimulating collaborations between Africa based researchers and professionals and their counterparts around the world.
This is done by broadening and deepening global understanding of various issues relevant to Africa's business and development, as well as advancing solutions to some of her challenges.


Source link
Businesses should reduce cost, not cut cost – Financial expert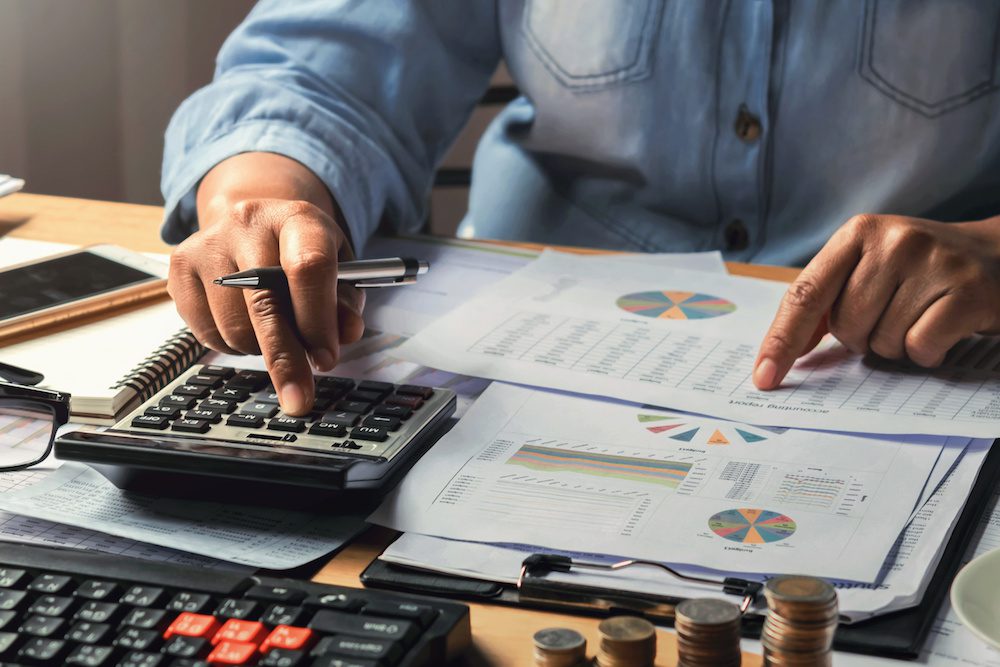 Managing Partner of Trust Consult, Charles Mensah, says businesses should be engaged in cost reduction against cost cutting.
According to him, cost reduction is finding innovative solutions to doing business during the current economic downturn.
"So you're going to look at the innovative way of delivering certain service that you're providing, innovative ways of doing things. So this is time for us to start thinking the best way without affecting the quality of the things. Because it's a phase we'll pass, but if you rush and cut cost , by the time the phase is gone, it'll be difficult for you to come back," he said on JoyNews' PM Express Business Edition.
He added that "I think most companies have started negotiating with their employees to have a freeze on salary increase, and then also accruing the expenses and telling them that we don't have cash but we recognize the expenditure so when the cash flow improves they'll pay.
"I know some companies that have taken some restrictive measures where they're paying only 50% of their salary now, and they're accruing the next 50 for future when things improve."
He thus cautioned employers to hasten slowly in taking certain decisions that may poorly affect their businesses when the economic downturn finally passes.
"Because as we speak right now, if you rush to cut cost and things improve it will be difficult for you to turn on the machine. Because once the machine is in motion you don't rush to take certain decisions. It's a reasonable period for you to have a discussion with your employees, for you to have a discussion with suppliers and then your customers. So there's a bit of negotiation as we speak," he said. 


Source link