Fonio IRE: OTI and Grupo Inndar SRL make history with first Fonio shipment to Latin America
In January 2022, Organic Trade and Investments (OTI) and Grupo Inndar SRL made history by becoming the first companies to get gluten-free fonio flour into Uruguay.
This success marks the start of what is set to be a mutually beneficial lifetime business partnership between the two entities. It is also a big boost for  OTI's mission to re-introduce this lost African superfood into people's diets.
This Uruguayan market breakthrough comes after years of attempting to get the grain authenticated in Latin America, a process that was characterized by challenges on different levels.
On the part of Organic Trade and Investments (OTI), founder and Managing Director Esther  Asante recognized that "It has taken us almost four years to get everything set and ready. We have come a long way, indeed."
This partnership comes after the European Commission approved the marketing of Fonio in December 2018.
Grupo Inndar SRL's CEO, Victor Vaccani, remarked that his company's success came "less than three years later". Registered as an Import and Trading Company based in Uruguay and Argentina, Grupo Inndar SRL is authorized to import, distribute, and sell processed fonio products from West Africa under the brand name, "FONIO IRE". The brand has been given the repackaging rights to resell the OTI gluten-free fonio flour.
"With a current health emergency, we were the first to acquire authorization to market across the Latin American region," he added.
"We found that Uruguay's contribution to food biodiversity aligns with what we so much advocate at Grupo Inndar, making this country the first in the region to approve this traditional food."
What is Fonio?
Fonio: /ˈfəʊnjəʊ/, is a cereal grown in some Western African countries.
It is an indigenous crop with two cultivated species: white Fonio (Digitaria exilis), whose roots can be traced to Senegal to Chad and black fonio (Digitaria iborua) which is mainly grown in Nigeria as well as in the northern regions of Togo and Benin.
Although this crop, which is one of the oldest African cereals, is described as a 'miracle grain', it has lost its fame due to various reasons – colonialism and westernization, being on top of the list.
Fonio flour and fonio grain can easily be incorporated into one's everyday diet, thanks to the texture and versatility they bring to diverse fonio recipes. The flour can be used for baking while the grains can be used as a substitute for rice in several rice-based dishes.
Background
With the growing consciousness of good health, the global demand for natural and organic foods is growing.
The pandemic boosted the global organic industry around the world and brought up to a 40% increase in demand over the last year. The market for organic products has been growing exponentially for 20 years yet it is always unsatisfied, with the demand outgrowing the supply. Organic products experienced significant growth in 2020, garnering big increases in terms of sales and volume.
From the gastronomic sector, generating added value to its offer and arising from necessity, the gluten-free trend has come to stay in diets, both for people with or without medical conditions.
There is a growing market for vegan practices. It is estimated that 5% of the world's population is vegetarian or vegan. In Uruguay, 120,000 people are vegetarian and/or vegan. 64% reside in Montevideo, 14% in Canelones and 9% in Maldonado.
Meanwhile, 40% of the world population has a genetic predisposition to be celiac, but only 1% develop the disease. For every case of celiac disease diagnosed, there are 5 to 10 that go undetected.
According to the ADU (Uruguayan Diabetic Association) and the ACELU (Uruguayan Celiac Association), 10% of the Uruguayan population is diabetic and 1% suffers from celiac disease. Taking these statistics into account, around 340,000 diabetics and 34,000 celiacs along with their respective families would benefit from the arrival of this cereal.
The introduction of OTI's gluten-free fonio grain and flour will complement the ongoing movement toward healthier foods.
About Grupo Inndar S.R.L
Grupo Inndar S.R.L is a family business that has been in existence in Uruguay since 2019, created for the importation, exportation, distribution, and marketing of healthy 100% organic foods. The company's mission is to innovate for food diversity.
The Chief Executive Officer (CEO) of the company, Víctor Vaccani, discovered Fonio, on one of his trips in a quest to find organic and innovative foods. It was "love at first sight" when he discovered the "miracle grain".
With his passion in medicine, the young doctor has been bent on spreading the African superfood to numerous people to generate healthier communities.
Valeria Vaccani, the Chief Operation Officer (COO) at the company, possesses a Bachelor's Degree in International Trade and is a Customs Broker and Customs Transport Agent.
She has 30 years of experience in providing services and advising over 40 companies on international trade. She decided to combine her passion for work and nature by bringing healthy food closer to the people in Latin America.
Grupo Inndar's vision is to remain the main distributor of Fonio grains, Fonio flour, and its derived products, in Uruguay and the rest of Latin America. This is owing to the fact that there is a lack of gluten-free products in MERCOSUR countries.
To purchase OTI Fonio products in Uruguay and its surrounding areas, contact the official pages of the distributors on their website (Fonio IRE) or on social media.
If you are an importer or a wholesaler of fonio in Latin America, please contact Grupo Inndar SRL.
Send an Email or call +54 (0)9 11 4024-1170 for your Fonio inquiries.
OTI's organic Fonio grain and flour products are also available for shipment worldwide, including Israel, Saudi Arabia, the United Kingdom, and the United States.
In Ghana, the main distributor of OTI Fonio flour and OTI Fonio grain products is Back To Eden Healthy Foods.
About Organic Trade and Investments
Organic Trade & Investments (OTI) is a supplier of authentic gluten-free organic Fonio grain and flour among other organic natural products from Africa. These products range from aphrodisiacs, aromatic plants, consumables, medicines, spices, and some OTI branded products.
It is a subsidiary of Global Africa Trade & Investments (GATI), also an e-commerce commerce platform.
Established in 2017, the award-winning company operates a fully-virtual working system that has been praised for excellence and quality assurance. The agribusiness company currently exports to 42 countries across Asia, Europe and the MEA regions.
All products sold by the company are sourced primarily from local farmers in parts of Ghana who are carefully selected and trained to deliver optimum results.
OTI is also a certified member of She Trades, the Ghana Trade Hub, the Ghana-Sweden Chambers of Commerce, and the International Trade Council. Thus, making them a credible brand name within and outside Africa.




Source link
BoG should not rush into increasing the policy rate – Badu Aboagye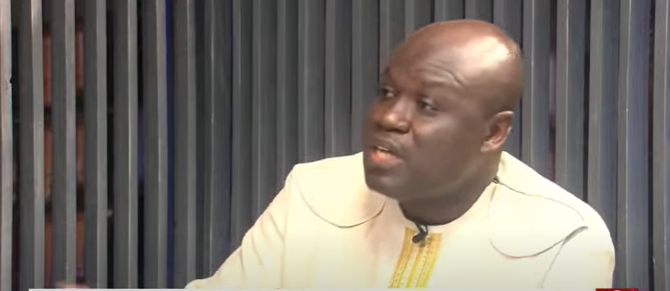 The Chief Executive Officer of the Ghana National Chamber of Commerce and Industry, Mark Badu Aboagye, says the Bank of Ghana should not rush to increase the policy rate.
According to him, doing so will be akin to solving a stomach infection with paracetamol, "the pains will go down, but the issue will not go, and that is the experience we're having now."
His comments are in reaction to an indication made by the Governor of the Bank of Ghana, Dr. Ernest Addison that policy rates may be increased soon.
In an interview with Bloomberg, he said "this week, the MPC will be meeting, I do not want to preempt what the Committee will decide but I think is a very complicated issue. As we said inflation is nearly 24%, we need to take a position on what to do with the current policy rate at 17%".
In response, Mark Boadu Aboagye stated that an increment in the policy rate will have an effect on the real sector.
He also noted that the suggestion that inflation in the country has also peaked might be misleading.
"For me in particular, I don't see that. You see, when you have inflation and you're able to identify that it's from demand side, that you can easily use the monetary policy to deal with it that is immediate. But for supply side it takes much more longer time.
"Now, I mean, there's no food, I mean, food is short. Now if you want to grow even maize, it will take at least three months unless you're importing. When you're importing you're importing inflation. So there should be a holistic approach, not only concentrating only on the monetary side otherwise you'll be solving a stomach problem with paracetamol, the pains will go down, but the issue will not go, and that is the experience we're having now," he said.


Source link
BoG should deal with cedi stability, others -Togbe Afede XIV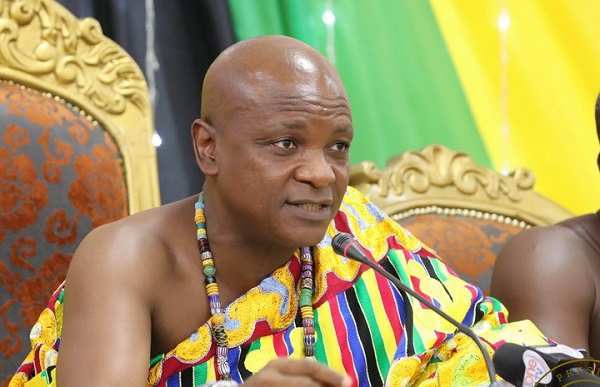 The Paramount Chief of Asogli Traditional Area, Togbe Afede XIV, has once again charged the Bank of Ghana to address the perennial volatility of the Ghana cedi and the high interest rates in the country.
According to him, the Central Bank is veering off its core mandate of ensuring price and exchange rate stability as their contribution towards the realisation of the macro-economic objectives of growth and job creation.
Receiving the board of the National Petroleum Authority in a courtesy call, he questioned the high profit trumpeted by the Bank of Ghana in 2020, which he believes is as a result of the high interest rates that are costs to other sectors of the economy. 
"The banking sector is making huge profits.  Absa reported a profit before tax of ¢1.1 billion, while Ecobank and GCB reported after-tax net incomes of close to ¢600 million last year. BOG itself made a profit of ¢1.57 billion ($270 million) in 2020, about four times the profit that Bank of England made."
"Bank of England presides over a $2.7 trillion economy. Ghana's economy is only about a $72 billion, about one-fortieth, yet our central bank made so much money. Sadly, from the high interest rates that are costs to other sectors have to bear. High interest rates have only succeeded in creating the most profitable banking sector in Africa, while wreaking havoc on other sectors and destroying the structure of our economy".
He further bemoaned the state of industries in Ghana, owing to the fact that most important sectors are owned by foreigners which he believes does not augur well for Ghana.
Togbe Afede XIV therefore called for a change in the structure of the economy, questioning the high inflation which has become a permanent feature of the economy.
'If you look at our economy, including the oil and gas sector, you will realize that the bulk of it, unfortunately, the most important sectors, are owned by foreigners. So, a huge chunk of our earnings accrues to foreigners.  Our mining, banking and telecoms sectors are dominated by foreigners. Thus, large movement of funds out of these sectors, for dividend payments, for example, wipe out our trade surpluses, and invariable, we suffer deficits, with adverse ramifications for the cedi."
"It means that the structure of our economy has to change. We learned and talked about this since the time we were studying economics in secondary school. Can you imagine?"
He called for a relook at the approach to tackle inflation as a country and called for a positive fiscal, trade and monetary policies.
"The Bank of Ghana has always tried to fight inflation with high interest rates, but it has not worked. The problem is they increase interest rates based on recorded inflation, among others, which is effectively past price changes, instead of expected inflation. Their approach inadvertently transmits past trends into the future, in a self-fulfilling prophecy."
 "We need, as a nation, to look critically at how we fight the battle against inflation", he intimated.


Source link
GPHA congratulates Director-General on his election as IAPH Vice President, African region
The Ghana Ports and Harbours Authority (GPHA) has sent a congratulatory message to its Director General, Michael Achagwe Luguje on his election as the Vice-President (Africa Region) of the International Association of Ports and Harbours (IAPH).
IAPH is the global alliance of Ports and Harbours, with membership of over 160 Ports and 120 port-related businesses from 87 countries.
GPHA is member of the IAPH, and it is significant that its Director General now holds the position of Vice-President for Africa Region.
Polling 13 votes out of 14, Mr. Luguje, in line with Article 21 of IAPH Constitution, assumes the responsibility until next annual general meeting at the IAPH World Ports Conference in 2023.
From the humble beginnings in Pong-Tamale L.A. Primary School, Tamale and Navrongo Secondary Schools, through the University of Ghana, the World Maritime University and others, Mr. Luguje, has risen through the ranks from the office of the Special Assistant to the then Director General of GPHA to become the West and Central African Regional Coordinator of the International Maritime Organization (IMO), United Nation's specialised regulatory agency for global shipping and maritime transport.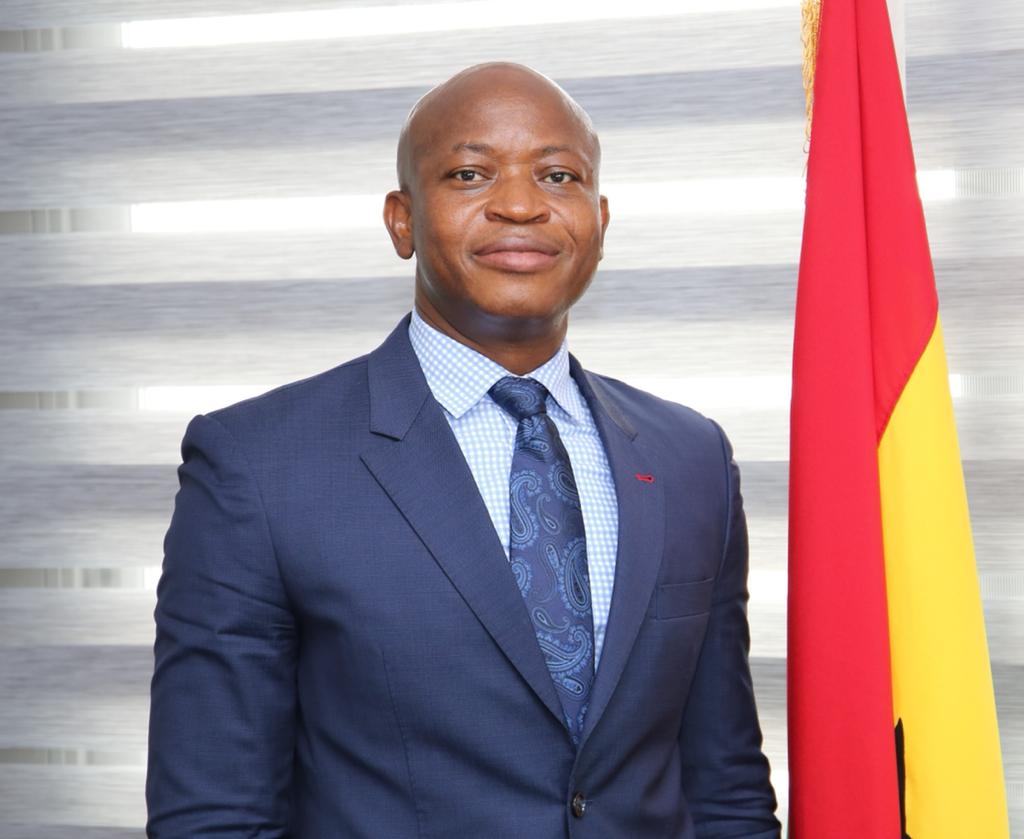 He also served as one of the longest Secretary-Generals of the Ports Management Association of West and Central Africa (PMAWCA).
In 2017, Mr. Luguje mobilized member ports from the Africa region towards the successful election of Ms. Hadiza Bala-Usman, Managing Director of Nigerian Ports Authority, to the office of Vice-President, Africa Region of the IAPH.
Further to the congratulatory note from the Board, Management and Staff of GPHA, the Chiefs, Elders and Good People of the Kasena-Nankana Traditional Areas, and the Savelugu-Nanton District have expressed pride and joy for this noble son of theirs.


Source link