How tanker tracking devices have forced drivers to go on strike [Listen]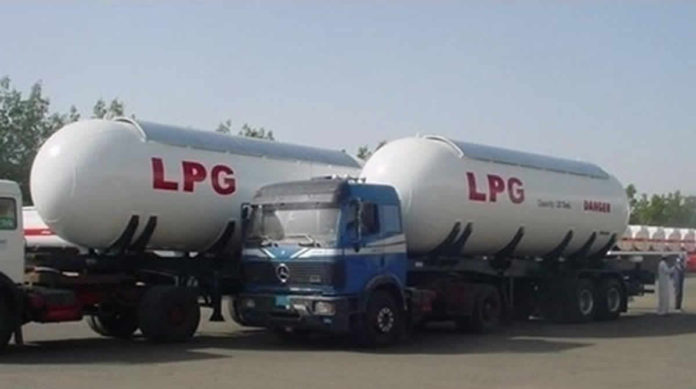 Members of the Gas Tanker Drivers and Petrol Tanker Unions have declared a sit-down strike.
The Association had earlier said their strike is triggered by poor working conditions and unfair treatment of drivers by BOST and NPA and the continuous ban on LPG stations under construction since 2017.
However, they have also indicated tracking devices planted on their trucks have also been their biggest bane.
Chairman for the tanker unions, Clement Ampadu, told Asempa FM's Ekosii Sen Tuesday that the device planted on their trucks is making work difficult as it is limiting them from travelling to other places.
"Our first reason why we are embarking on strike bothers on people's livelihoods and our working conditions but the major reason we are embarking on the strike is the tracking device planted on our trucks by NPA.
"We live in the truck and that is where we sleep, this tracking device is causing health conditions. Some drivers are losing their lives as a result of these tracking devices on our trucks. It gives us a lot of health issues but we are shocked people don't understand us," he said.
Mr Ampadu said they have made their grievances known to authorities for months but no action has been taken.
ALSO READ:
Leverage recent digitalisation drive to expand tax base, close fiscal deficit – Deloitte to government
Country Managing Partner of Deloitte Ghana, Daniel .K. Owusu
Auditing firm, Deloitte Ghana, has urged the government to leverage its recent digitalisation drive and registration of citizens by the National Identification Authority (NIA) to expand its tax base and generate more revenue.
Again, it wants current tax policies to be strongly implemented to generate more revenue.
Government missed its revenue target of ¢43.4 billion for the first half of the year by ¢5.6 billion.
The revenue deficit was largely due to shortfalls in non-oil tax revenue which fell short by ¢4 billion representing 12.7% of target for the period and the delay in implementing some revenue measures, particularly the e-levy.
This compelled the government to revise its revenue projection for this year.
The revised budget projections for 2022 is expected to be funded by tax revenue, which is set to contribute 76.85%.
Non-tax revenue is expected to contribute 16.48%, whilst other revenue, grants and social contributions are expected to account for a total of 6.67% of the revenue.
The projections for the E-levy has also been revised from ¢6.9 billion to ¢611 million, following the low performance of the tax handle in the first and second quarters of 2022. The government also revised projections for VAT from ¢14.5 billion to ¢15.4 billion, a 6% increase in projections.
Extension of tax amnesty window
In a continued effort to mitigate the impact of COVID-19 pandemic on economic activities in the country, the government is extending the window for the recently ended tax amnesty programme to December 31, 2022.
To benefit from the amnesty programme, taxpayers in default are required to apply and settle tax arrears by December 31, 2022.
Deloitte said this extension provides an opportunity for businesses and individuals who could not meet the initial submission deadline to make applications to regularise their tax status with the Ghana Revenue Authority (GRA) by December 31, 2022.
The qualifying years for waiver of interest and penalties however remains the same (i.e prior years up to December 2020).
"With the extension of the amnesty deadline to 31st December, 2022, an extension of the tax years covered by the amnesty to include 2021 tax year would have enhanced government's ability to rake in more tax revenue under the amnesty regime", it added.
AfCFTA records significant progress – Wamkele Mene 
The African Continental Free Trade Area (AfCFTA) agreement has made significant progress in the last few years, thanks to the commitment of the continent's heads of state, Mr Wamkele Mene, Secretary-General of the AfCFTA Secretariat, has said.
Speaking at a meeting with media managers, Mr Mene said the Secretariat had been able to make significant progress in trade rules, especially the rules of origin, which are key to measuring the movement of goods across borders.
He said with over 5,000 different products being traded on the continent, it was always going to be difficult, adding that a fragmented regime was an affront to trade and investment.
"We have now been able to negotiate almost 90 per cent of the rules of origin. So, 5,000 products that we have in Africa we now have agreement close to 90 per cent. It is a remarkable achievement," adding that every single item has to be negotiated.
"We've produced all the certified documents to trade with and it is now up to the member states to cooperate diligently with the process to make sure that trade is fully exploited," the Secretary General noted.
However, he said negotiations are still ongoing on textiles, sugar and automobiles, adding that the textile sector, for instance, was very sensitive to most countries because of its nature of job creation and the capacity to absorb millions of people.  "So, most countries are apprehensive of the liberalization of textiles and so also is the auto sector. Some countries are advanced in the auto sector," he said.
Mr Mene said the continent would start trading based on the rules of origin agreement, adding that all the documents needed to begin the trade are in place and those member countries needed to ensure that trade duly happened.
He said some countries including Ghana, Egypt, Kenya, Cameroon and Mauritius have their customs systems in place, which could allow them to import, and export based on the agreed rules of origin.
Mr Mene said the governments needed to do much work on the customs infrastructure although all countries could not be ready at the same time.
Touching on the private sector, Mr Mene said it is the pillar of the implementation of the AfCFTA as about 60 per cent of the Gross Domestic Product (GDP) is derived from Small and Medium Enterprises (SMEs) that create the jobs.
He also said that the Secretariat and the African Export–Import Bank (Afreximbank) had launched the Pan-African Payment and Settlement System – a cross-border, financial market infrastructure enabling payment transactions across Africa to boost intra-Africa trade and for financial inclusion among SMEs.
The African Continental Free Trade Area is to create a single market for goods and services, eased by the movement of persons to deepen the economic integration of the African continent.
Launched in August 2020, the trade pact, which is expected to connect about 1.3 billion people across 55 countries have seen 43 countries deposit their instruments for ratification to start trade.
It is also expected to move about 30 million people out of extreme poverty, boost Africa's income by seven per cent to $450 billion by 2025, and add $76 billion to the income of the rest of the world.
Source: GNA
Mahama calls for national economic dialogue over CCC+C downgrade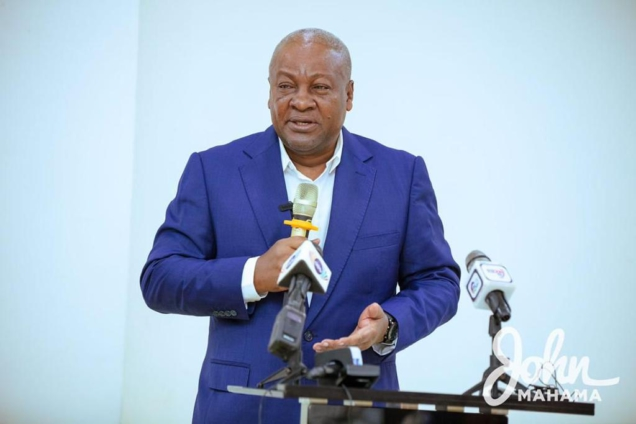 Former President John Mahama has called for a national dialogue to help salvage Ghana's ailing economy.
Mr Mahama believes the national platform will bring together some of the country's best brains together to find solutions to the economic challenges.
His comments are in relation to the Standard & Poor's (S&P) recent downgrade of Ghana's foreign and local credit ratings from B-B' to CCC+C with a negative economic outlook.
S&P indicated the downgrade was due to intensifying financing and external pressures on the economy.
In a Facebook post, Mr Mahama said: "There appears to be no end to the problems with the Ghanaian economy, with the recent downgrade to CCC+/C junk status."
To him, the Mid-Year budget review many thought will bring back investor confidence in the country's economy did not.
The situation, he believes, is, therefore, a worrying situation and needs an immediate remedy.
Mr Mahama in 2021, while speaking at a lecture dubbed: 'State of the Economy: the Score Card', made a similar call.
During the event held at the Cedi Conference Centre of the University of Ghana in Accra, he called on the government to constitute a national forum on the economy to find lasting solutions to the country's economic challenges.
He explained such consensus was demonstrated when his administration convened the Senchi Economic Forum, leading to the formulation of the Senchi Consensus.
Dr Gideon Boako, an aide to Vice President Dr Mahamudu Bawumia, however, shot down the calls, stating it will be a waste of time.
In his view, no effective policy decisions can be taken on such platforms, adding participants will only drag issues with no conclusion arrived at.